We're here to help!
Need some help with the Teen and Adult Phonics Library app?  You may find the answer you're looking for in our Frequently Asked Questions (FAQ) below.  Otherwise, please contact us and let us know how we can help you.  The following link will take you to our Contact form:
FAQ
The white noise doesn't seem to work.  How do I turn this feature on?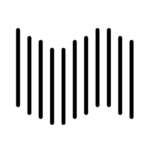 This icon in the settings panel (i.e. the panel which slides up when you tap the tab at the bottom of the screen) activates a looping white noise recording which can be used to mask classroom or other ambiant noise.  Some find that this helps with concentration in decoding.  If this icon is selected and you still do not hear the white noise, please check that the sound in the app is not muted.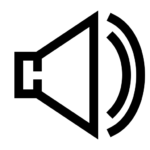 This "sound on" icon (a speaker with sound coming out) should be selected.  Of course, also make sure the volume is not turned down on your device.